Lama Zopa Rinpoche is a Tibetan Buddhist scholar and meditator who for 30 years has overseen the spiritual activities of the extensive worldwide network of centers, projects and services that form the Foundation for the Preservation of the Mahayana Tradition (FPMT) which he founded with Lama Thubten Yeshe.
Rinpoche's vision is vast and includes the proliferation of many charitable and beneficial activities. Among many projects dear to Rinpoche's heart are the two Maitreya Projects: under Rinpoche's guidance, FPMT plans to build two large statues of the future Buddha, Maitreya, in Bodhgaya and Kushinagar in India; The Sera Je Food Fund, which offers three vegetarian meals a day to all 2,500 monks studying at Sera Je Monastery in south India; Animal Liberation events around the world, at which creatures, big and small, are freed from immediate harm or blessed every year– the total number of animals liberated to date (by Lama Zopa Rinpoche or those inspired by him) is over 200,000,000 and counting! Rinpoche is also utterly dedicated to fulfilling the wishes of His Holiness the Dalai Lama wherever and whenever possible.

From FPMT.org
A brief history of Lama Rangbar's relation with The Most Venerable Lama Zopa Rinpoche: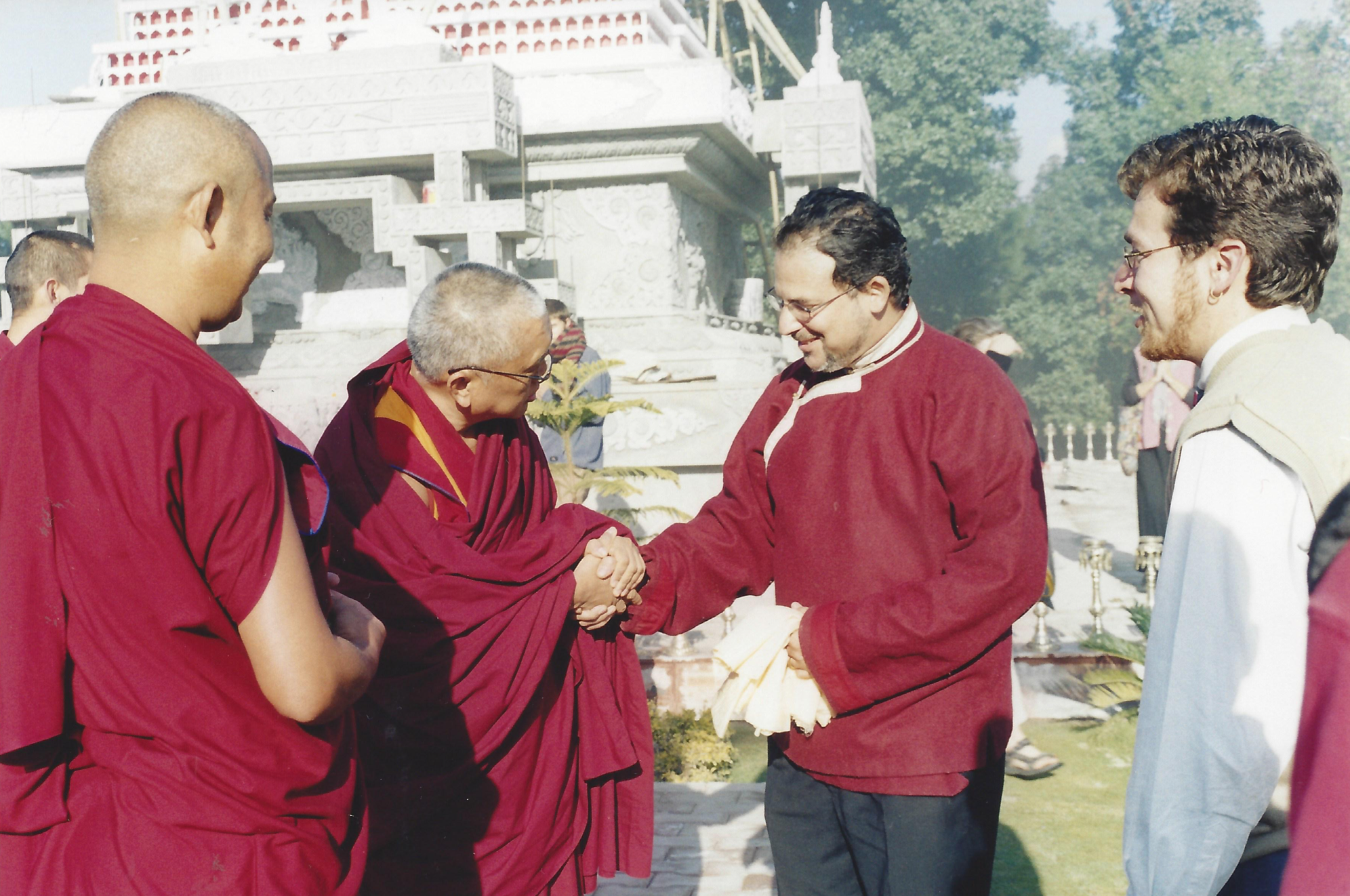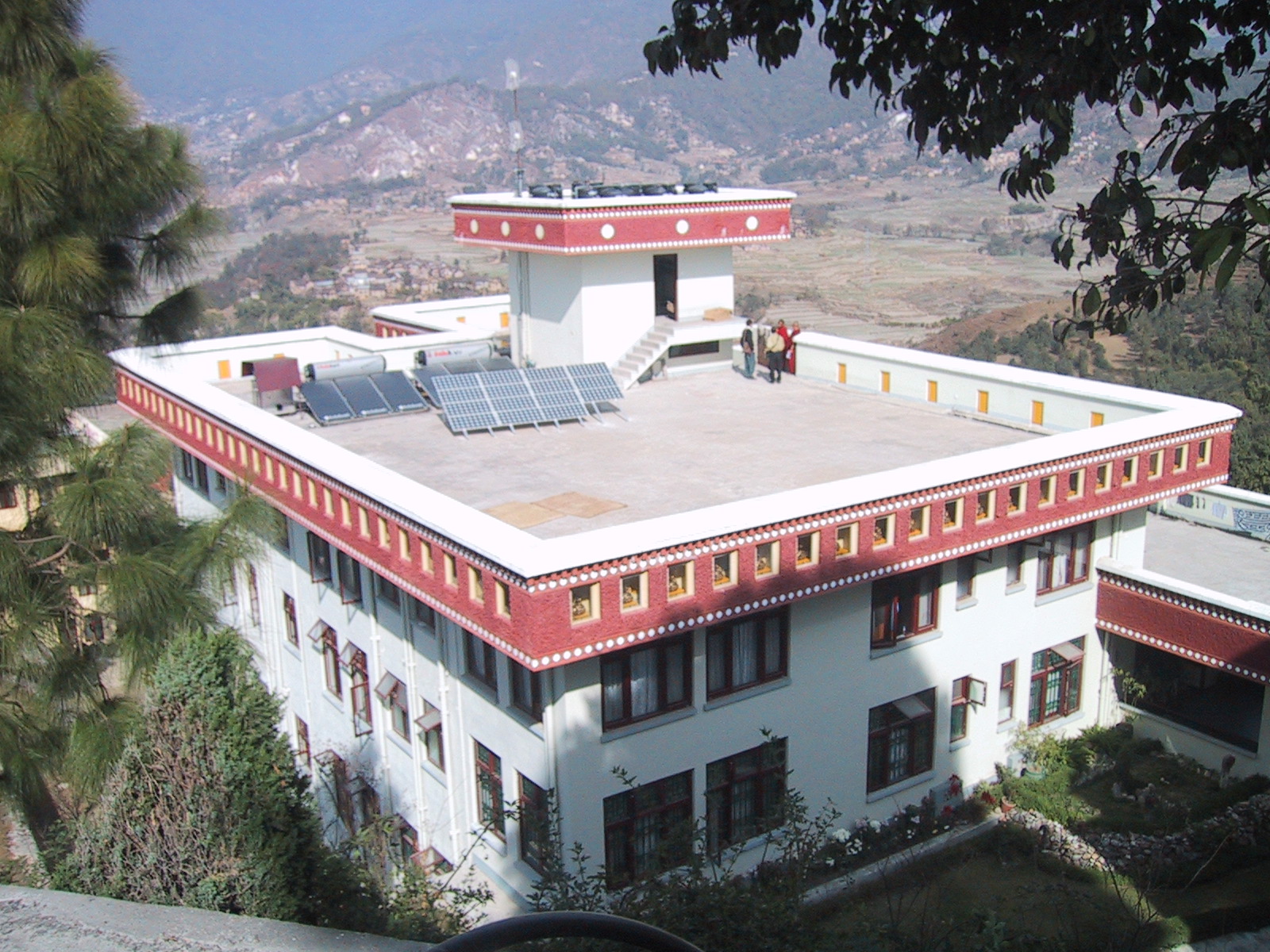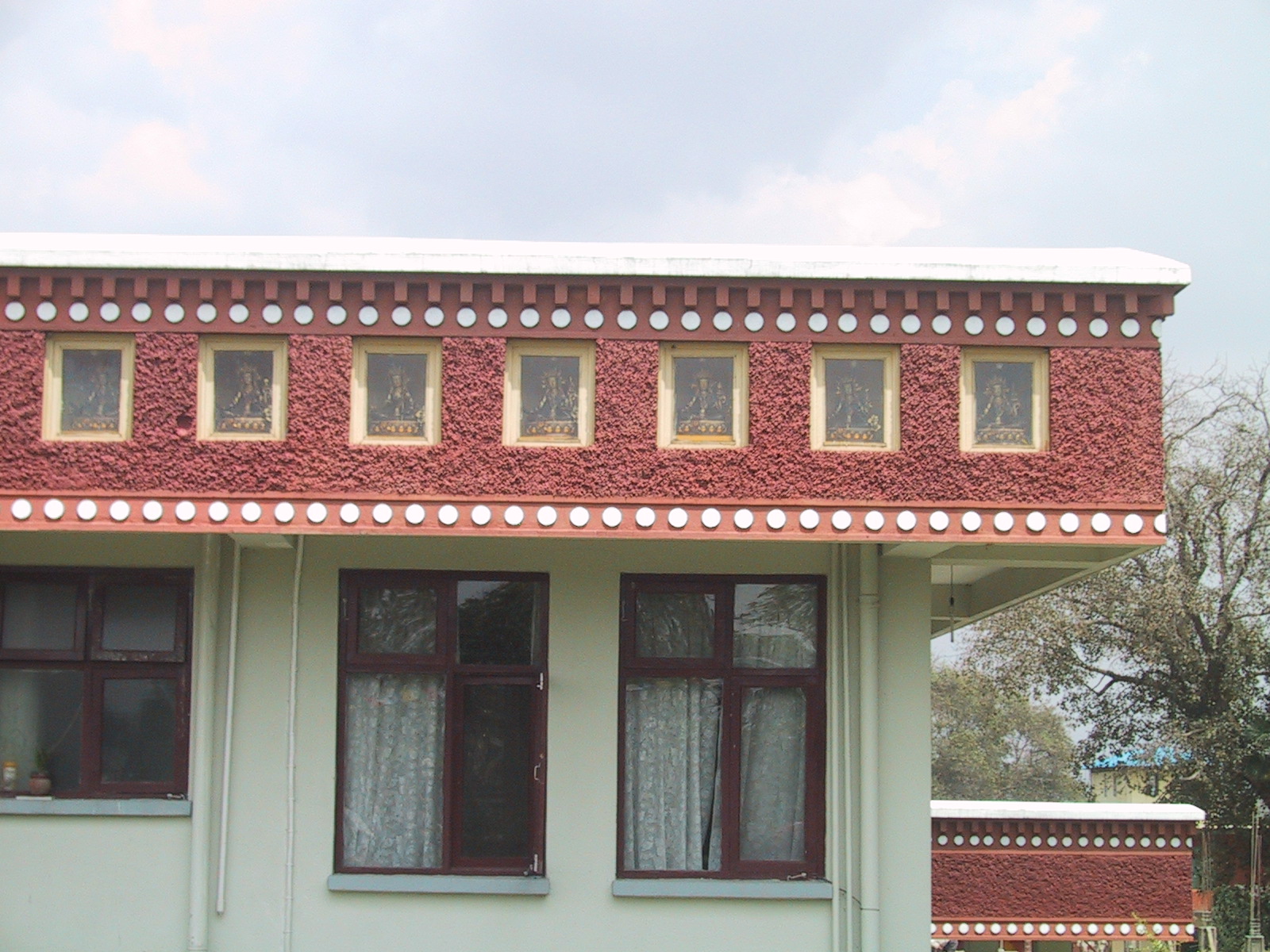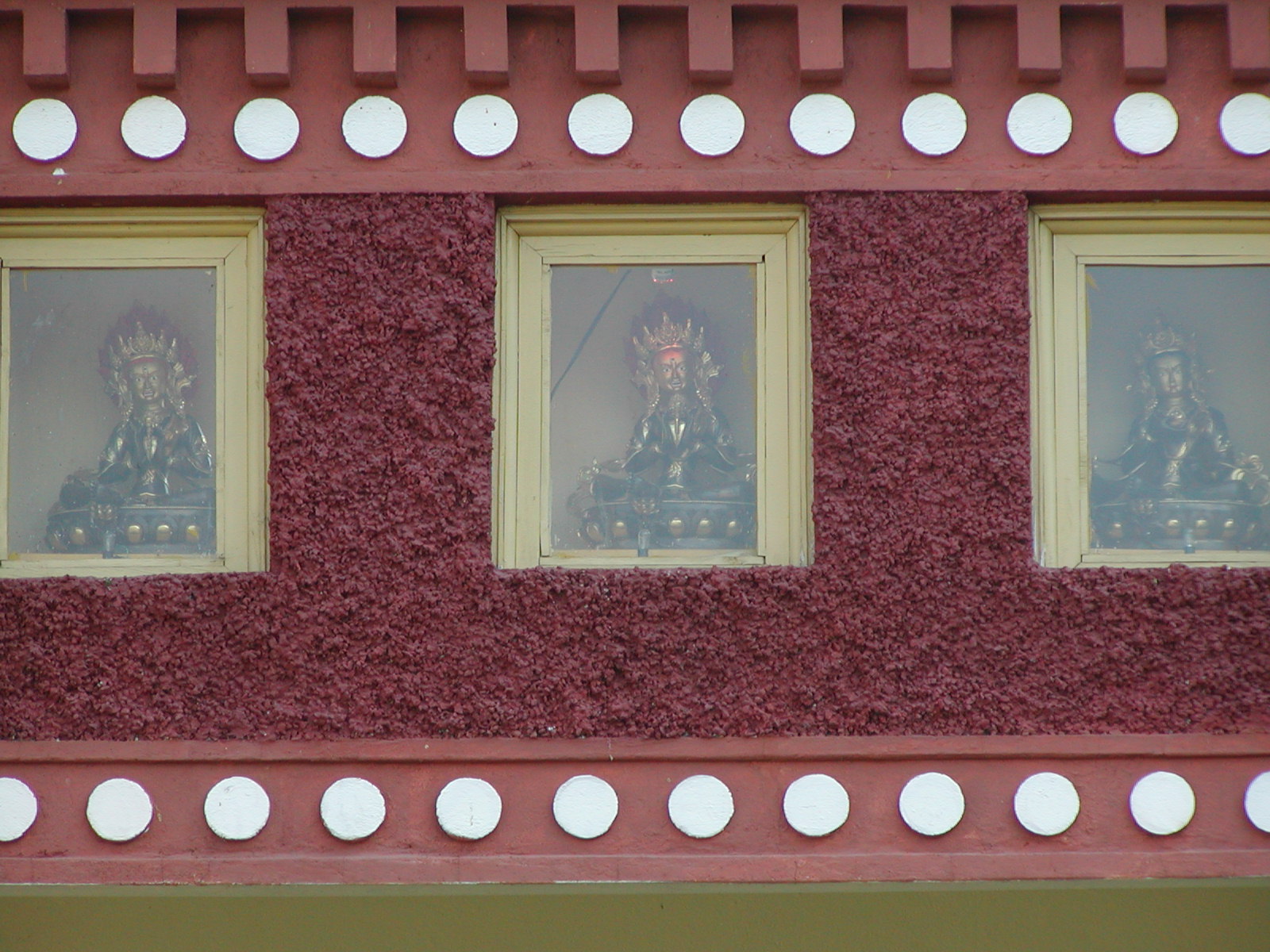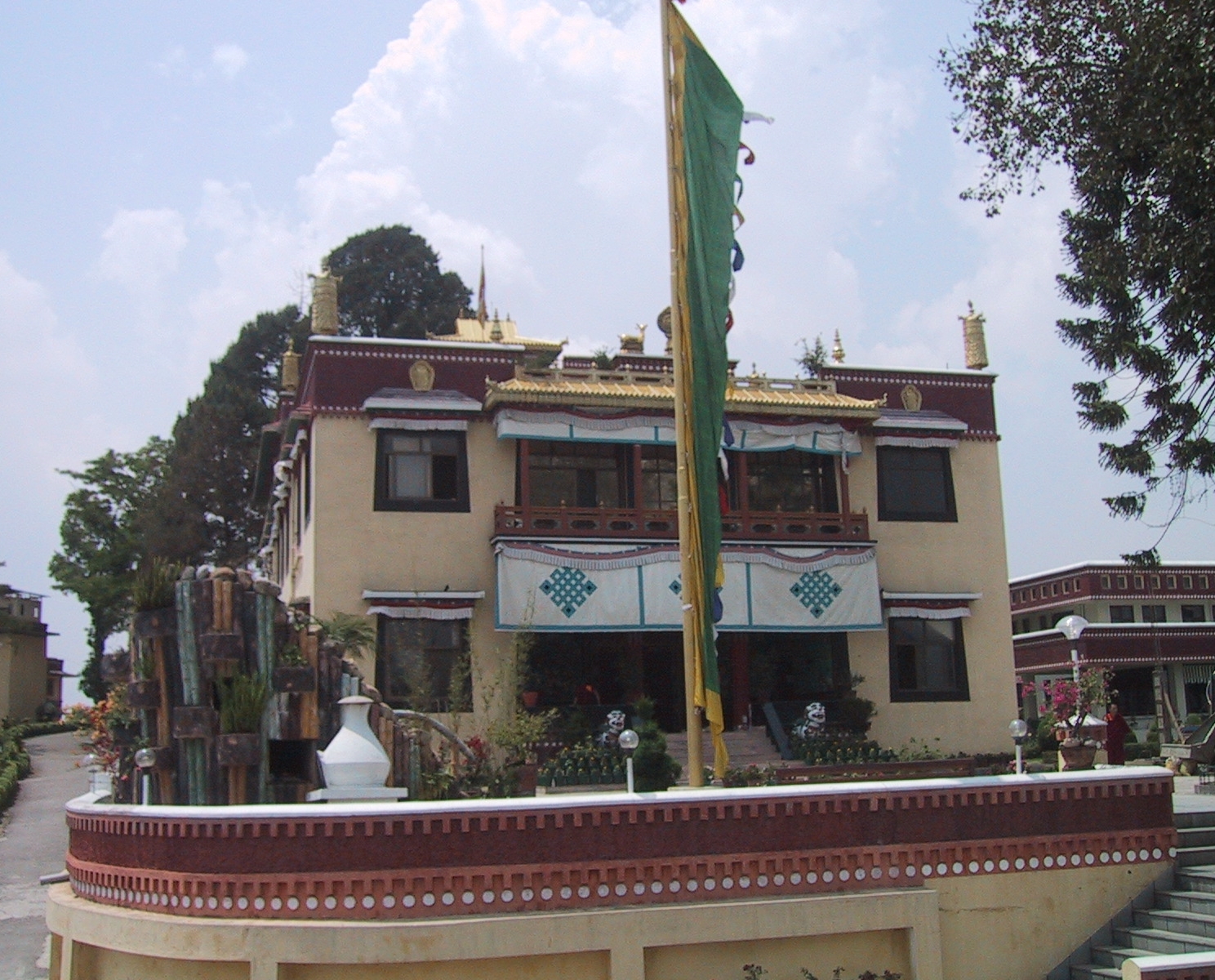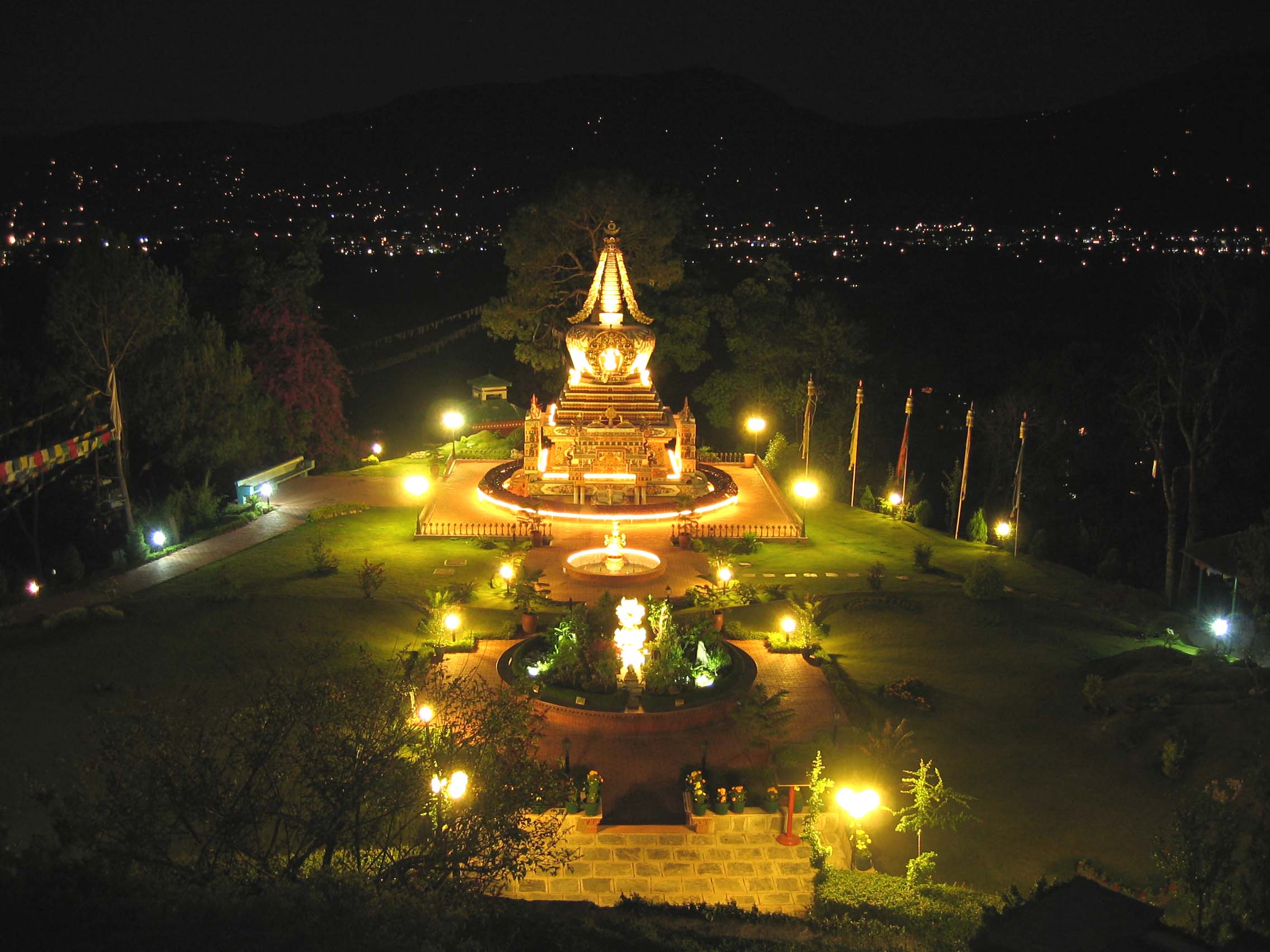 Circa 2002, Lama Rangbar Nyima Ozer had founded a solar electric company in Kathmandu Nepal called Lotus Energy (P)Ltd. Which became very well known throughout the Tibetan community for the electrification of remote area Tibetan Buddhist Monasteries. During this time, Lama's company performed which was at the time an advanced installation for a project of Lama Zopa Rinpoche at Kopon Monastery Buddhist Mahayana Center in Kathmandu.
The solar system was designed to illuminate both a most wonderful stupa made by Zopa Rinpoche and his Disciples and also a series of Tara statues as an offering of pure lights. Lama Rangbar met Zopa Rinpoche during this project. Lama Rangbar felt a very natural devotion arise during this first meeting which stayed with him for more than two decades.
More than twenty years later, during one of Lama Rangbar's recent trips to Nepal, he felt he must go to visit Zopa Rinpoche to receive his blessings for the Stupa of the Great Awakening project in USA.
Lama Rangbar said the following about this meeting:
"In fact, I felt it was most urgent that I try my best to meet Zopa Rinpoche again and explain what we were trying to accomplish as far as the Stupa of the Great Awakening project was concerned and to request that he pray for the project's ultimate success. We went to Kopon Gompa one morning but we were informed that Rinpoche would only return near midnight from the Holy long life cave called Maratika where Guru RInpoche and Mandarava accomplished impartiality. We were told that he would then depart to Singapore early the next morning and so there was not chance to meet him. I felt it was unfortunate that we could not meet but I left a Katag and an offering to Rinpoche with some brief explanation with Rinpoche's assistant to pass onto to Rinpoche. I felt confident that due to the law of interdependent origination that even if Rinpoche did not get the katag or the offering that our prayers would be heard. Two days later while eating dinner out, I had the urgent feeling to return to Boudhanath immediately. Upon arriving at Boudha Stupa we walked through the main gate and there was Zopa Rinpoche performing his personal circumambulation with a few disciples. He had delayed his departure. I immediately offered him a Katag and we performed seven circumambulations together while Rinpoche asked many questions about the project. Finally, near the last round, Rinpoche stopped at the main gate and uttered the most profound stream of his Dharma aspiration blessings for the project and explained to all present the immense and inconceivably vast benefits of the project for world peace and also the prosperity and well-being of countless sentient beings. The prayers flowed out of interdependent sky-mind spontaneously and silently as he uttered each and every prayer that came to mind in the utmost detail as if reading a book word for word cover to cover. Then I thought to myself: "How utterly amazing! How complete! How totally satisfying!" Rinpoche then asked me: "Was that right? Was it complete? Are you satisfied?"
There are very few masters alive with Rinpoche's level of vast omniscience and unbiased compassion for all. May each and every word he uttered come to be."