Vajrakilaya Dudjom Putri Repung Mendrup Drupchen Completed
Kyabje Dudjom Yangsi Pema Shepa Rinpoche came to bestow his blessings during the drupchen, while mendrup drying and rolling continued through mid November, followed by a mass distribution of Mendrup at the Dudjom Troma Drupcho held on Lhabab Duchen in Tusal Boudhanath area, led by Kyabje Yangsi Dudjom Pema Shepa Rinpoche.
There are still many ways you can still connect to the blessings of the drupchen. See mendrup shares below or see the other blessing items made during the drupchen at the bottom of the page.
The rare and precious mendrup produced within this drupchen came out with the most exceptional results. A small mendrup share is available without cost or by donation to whoever attends the center in person to collect it. Precious mendrup shares are also still available by donation according to the schedule below by clicking the obtain Mendrup Shares by donation button. A smaller minimum share size has been introduced to make it affordable for anyone.
A. Amchi / Menpa (Doctor's Share) - $ 2,500
B. Large Share Sponsor - $1,000
C. Naljorpa / Naljorma (Yogi / Yogini Share) - $ 500
D. ML Share Sponsor - $250 includes shipping within USA
E. Medium mendrup share - $108 includes shipping within USA
F. Small Mendrup share - $55 includes shipping within USA
G. Minimum Share Sponsor - $25 (please add $5 for shipping within USA)
Meanwhile, enjoy the photo galleries of the various stages of the drupchen along with some pilgrimage highlights.
Galleries include:
1. Preparatory phases and visits, 2. Establishment of the Mandala, 3. Recitation accomplishment and session highlights, 4. Cham Dances and Liberation rites, 5. Visit of His Holiness Yangsi Dudjom Pema Shepa Rinpoche, 6. Mendrup making, 7. Mendrup Distribution and at Troma Drupcho, 9. Group pilgrimage Highlights.
1. Preparation, Arts and Visits: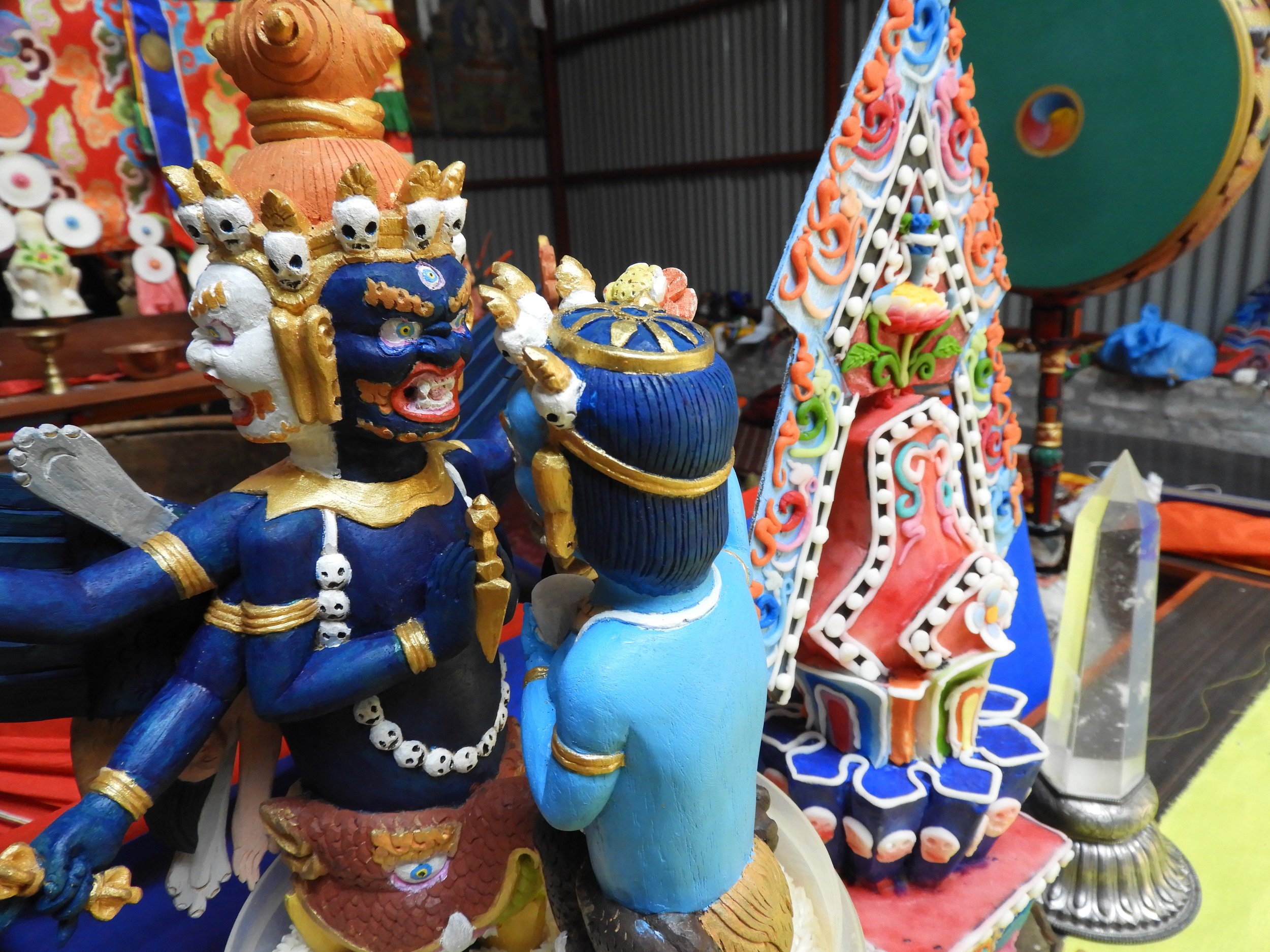 2. Establishment of the Mandala:
There were many stages to go through to establish the actual mandala, set boundaries and commence practice. Everyone present participated in these essential processes.
3. Recitation Accomplishment and Daily Sessions:
Once the mandala was established, recitation meditation was performed in an unbroken chain of sessions for the entire drupchen period of ten days. Main sessions were held during regular day time hours followed by two night sessions after midnight.
4. Cham, Descent of Blessings and Liberation Rites: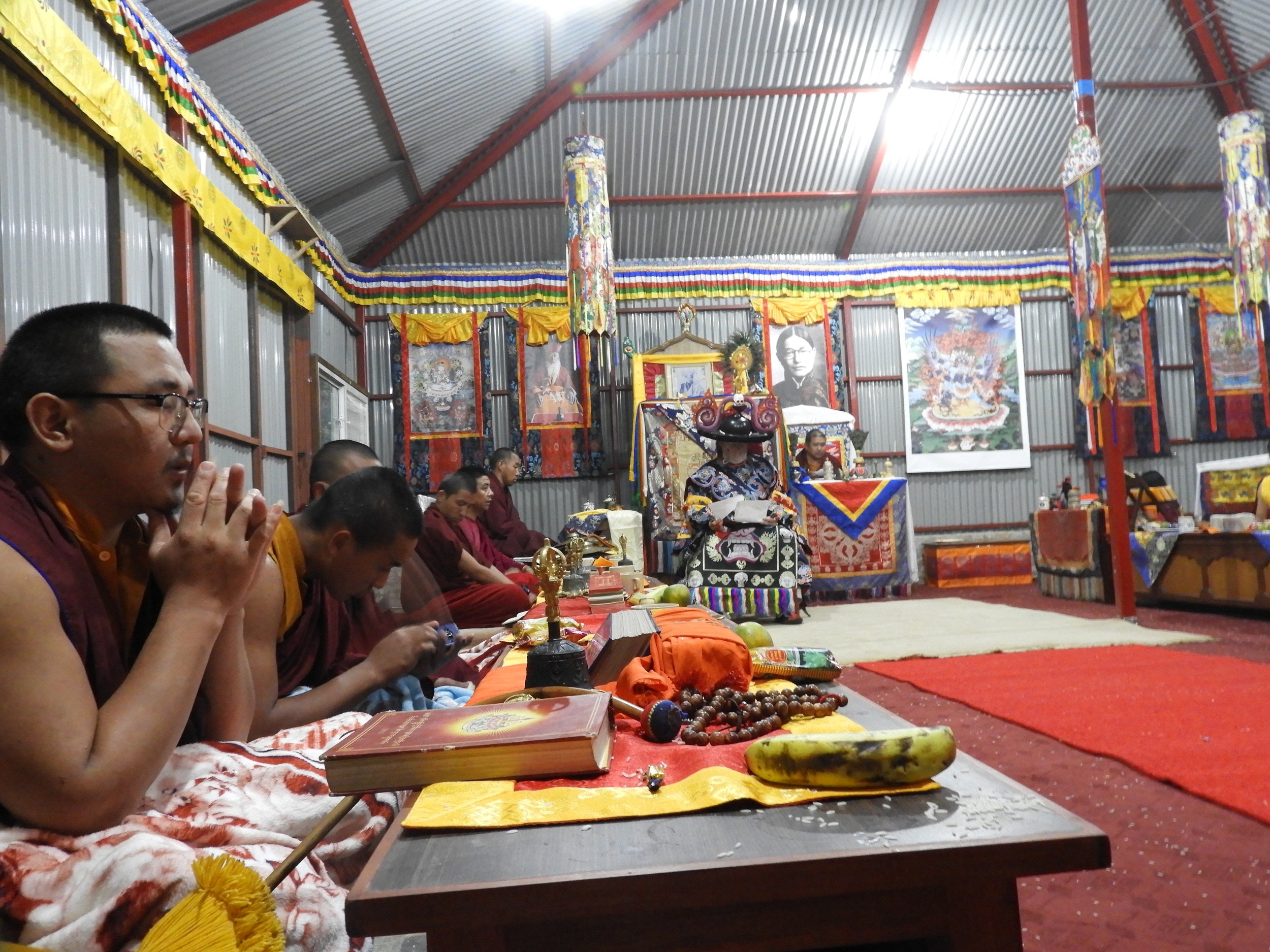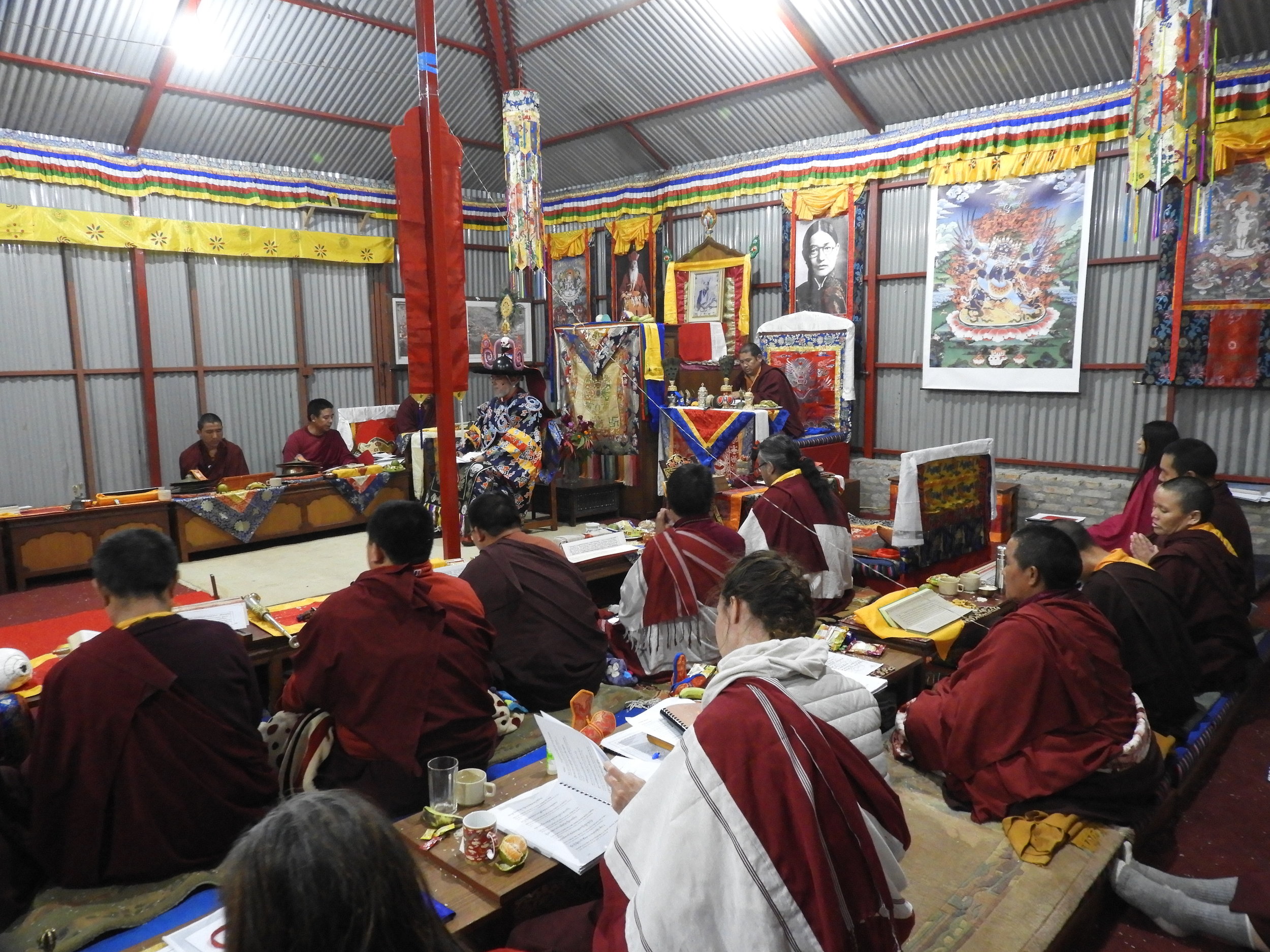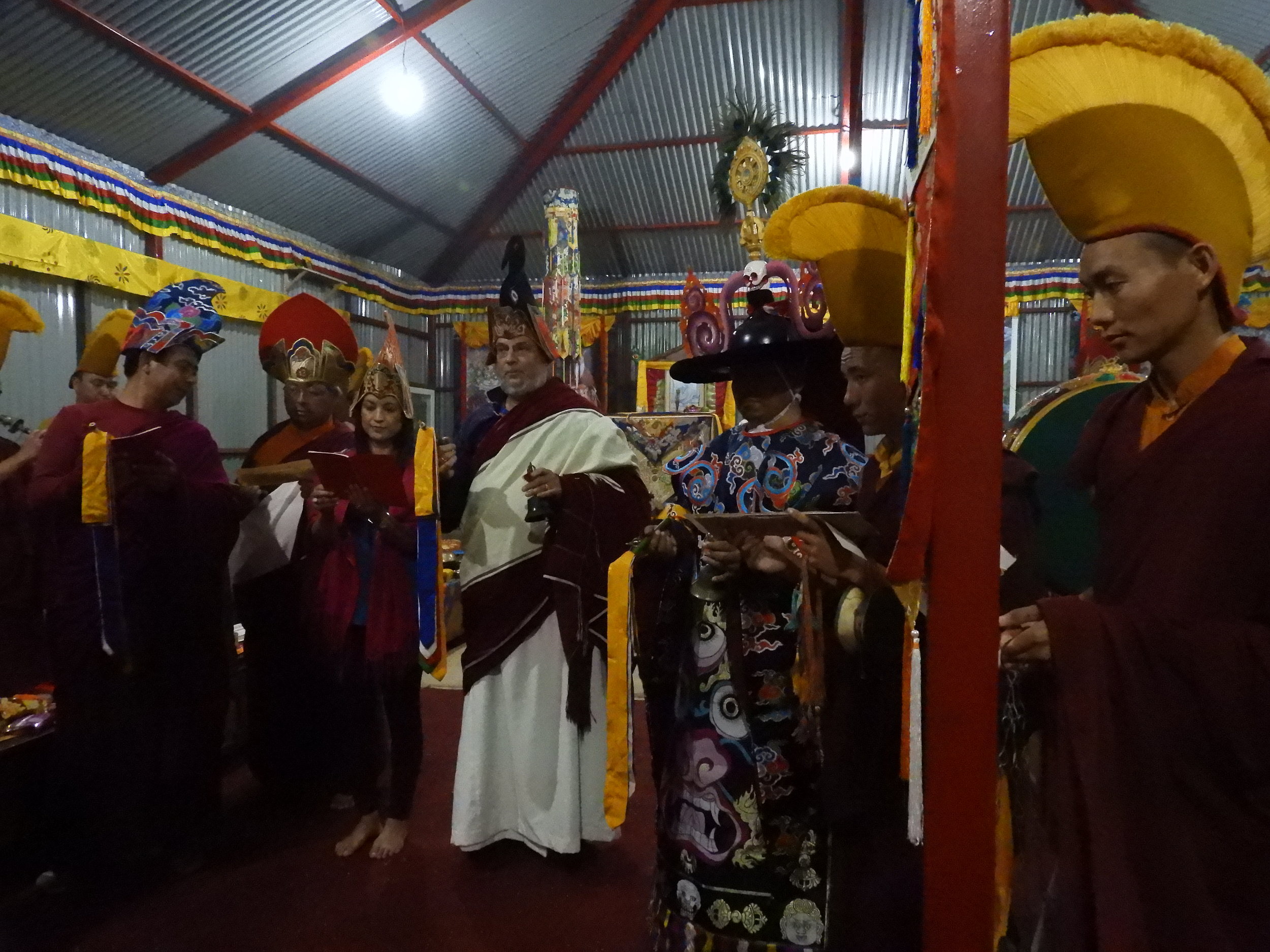 5. Blessing Visit of Kyabje Yangsi Dudjom Pema Shepa Rinpoche: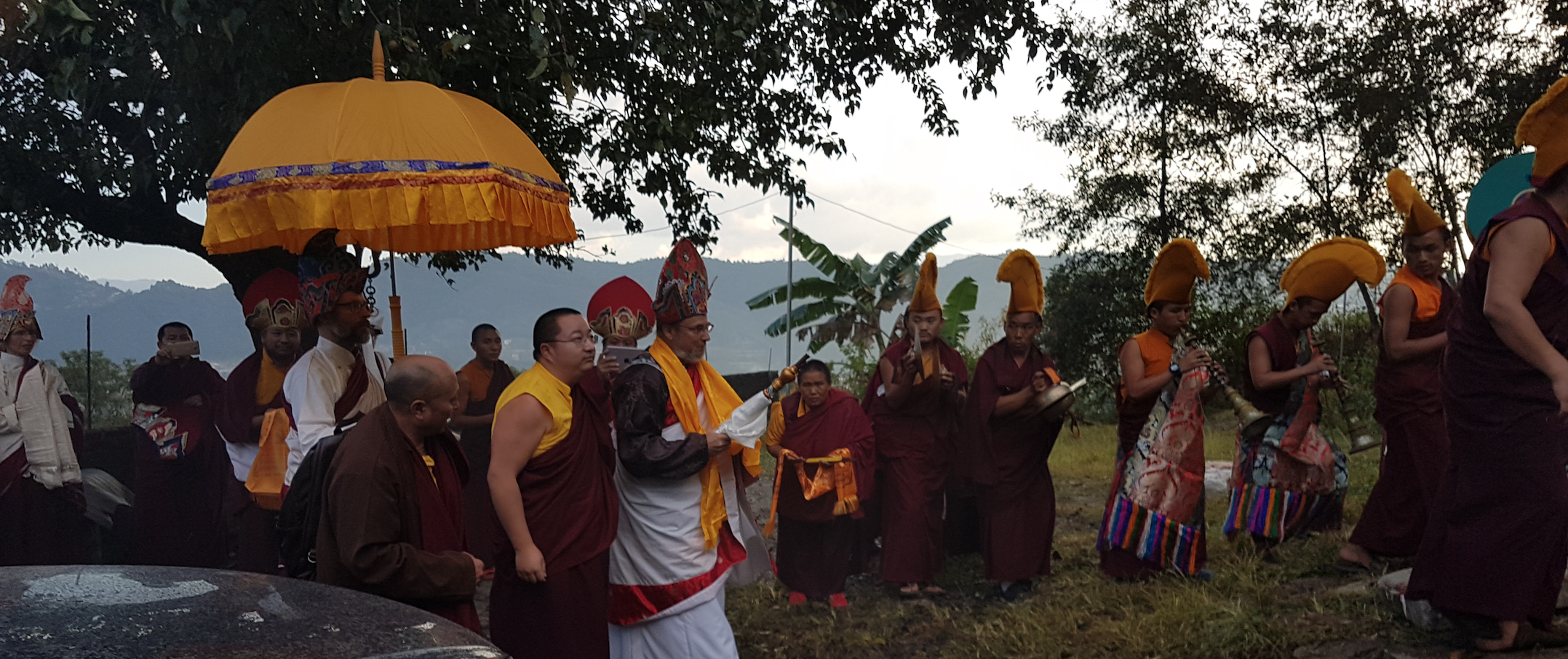 6. Participants:
A drupchen is completed by an assemblage of people, good will and the Bodhisattva motivation to benefit all sky-like parent sentient beings. Here are some of the colorful individuals who were involved.
8. Distribution of Mendrup:
To obtain mendrup shares by donation please see the button at the top of the page.
9. Pilgrimages:
The drupchen itself was held in a most auspicious holy site. Sankhu Vajrayogini is home of the main Vajrayogini Temple, which is one of the 5 most important Dakini sites of the Kathmandu Valley. Additionally, it is home of The Grandmother or "Ajima" oin Newari language. But Sankhu is probably best known for two important historical events, the gathering of the eighty Maha-Siddhas of Guru Rinpoche and the birthplace of Guru Padmasambhava;s consort, Shakya Demma who was discarded by the Newars and raised by Monkeys. Also in Sankhu and directly above the Dechen Mingyurling Center is a cave where Milarepa himself practiced.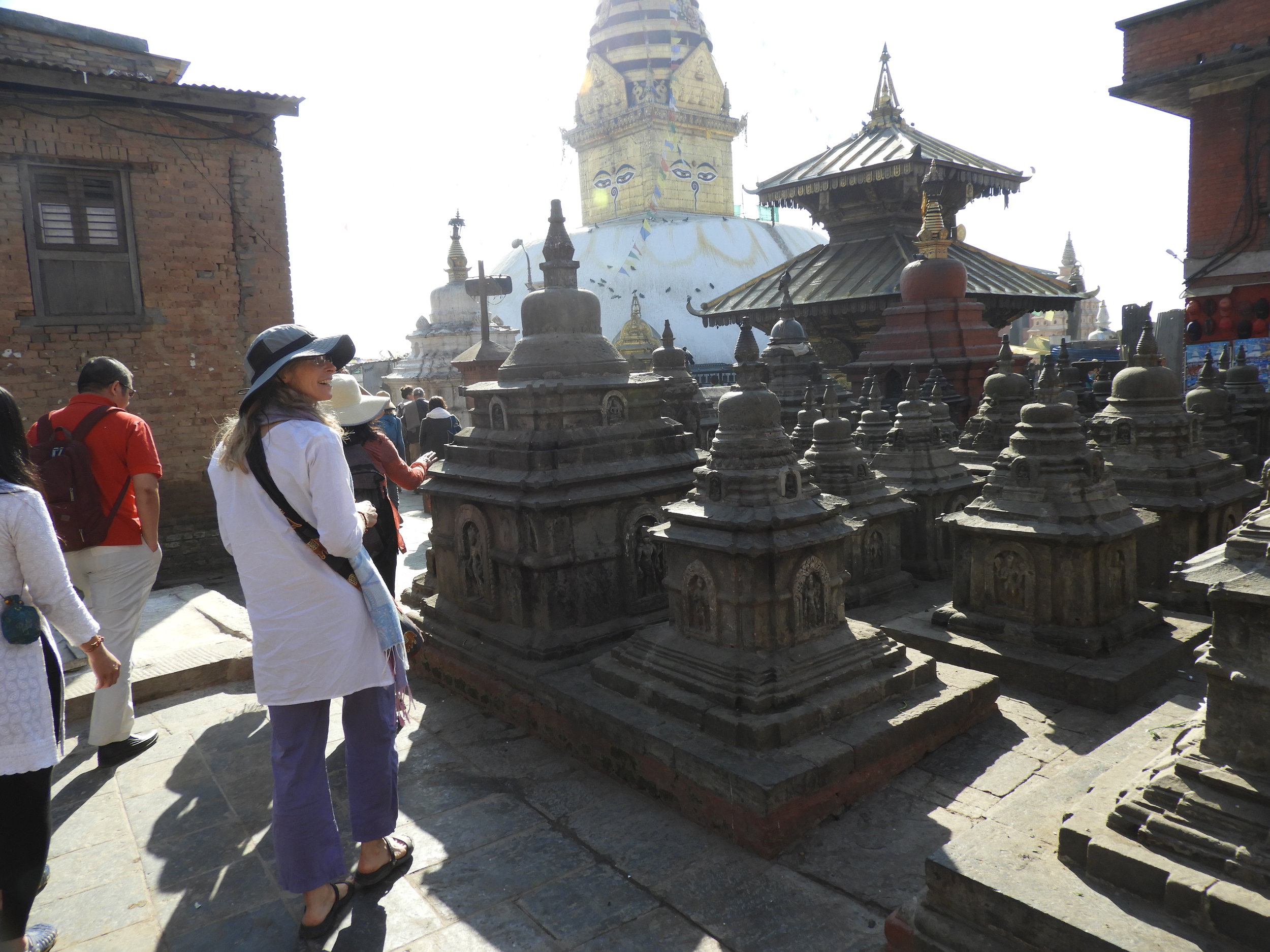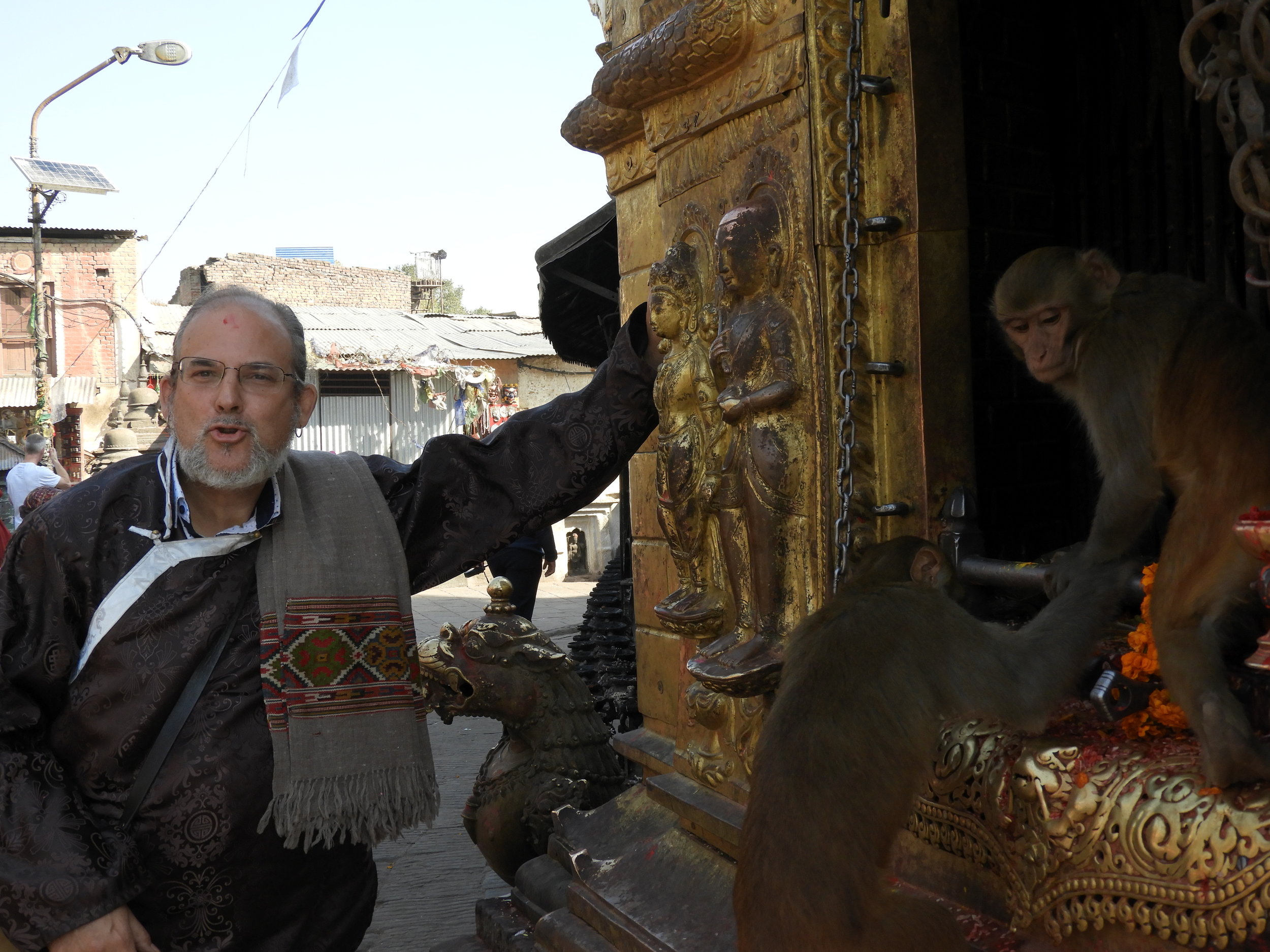 10. Please enjoy the below video of Acharya Dawa Chodak Rinpoche explaining the benefits of Mendrup.
11. Lama Rangbar Shares some of the learning lessons from the Mendrup Drupchen. An Interview with Lama Dechen Yeshe Wangmo
12. Below is a short film with Drupchen Highlights
Yes, you can still connect to the blessings of the drupchen!
Even though the drupchen has now been completed, there are still many ways to connect to the profound blessing stream. Aside from the mendrup itself, (shares still available), several additional items were prepared in limited qty such as mendrup tsa tsas, protection amulets (Vajrakilaya Srungs Khor) and "Scorpion" (Digpa Radza) protection knots, that were blessed inside the mandala. People can still join in the blessings by supporting "liberation upon taste or liberation by wearing"
Small Guru Rinpoche Mendrup Tsatsa
These are the smallest size mendrup tsatsas. The Guru image is painted with gold and they are available sealed in a durable plastic bubble or plain to be used inside a locket.
Sealed in Plastic: $15
(Coming soon without plastic cover)
Mendrup Tsatsa Guru Nangsi Zilnon
The Guru That subdues phenomenon. With Plastic case
Scorpion Protection Cord (Digpa Radza)
Known as King of Sin protection knots, these cords are used to protect wearers from obstacles that arise from negative emotions, fatal accidents and other malevolent spirits. The name is associated with their form which is the shape of a black scorpion with pinchers always looking out to do its protection job.
Varjakilaya Mendrup Tsatsa
Limited number. Mendrup and clay mixed in the form of Guru Drak Phur, a hybrid of the Guru Drakpo and Vajrakilaya.
(Coming soon Without case)
Vajrakilaya Protection Amulet (Srungs Khor)
Folded by the Anis of the Drupchen, these protection amulets contain a protective mandala of the Putri Redpung cycle and are blessed with the mendrup of the drupchen. Wrapped in a 5 colored thread cross, they are available in plastic or without. Traditionally these are again wrapped in a blue silk or cotton cloth and worn hanging form the neck like a necklace.
With Plastic case: $30